I am not a graphic designer, but I can safely assume that almost every architect is a font-nerd. It all starts in the second semester of college when they start teaching you "architectural lettering". That's when the craziness starts, and you spend countless hours, either digging up old hand-drawn drawings in the library, or on Pinterest, looking for how other architects styled their drawings. You look at those old presentations and working drawings, their title-blocks, architectural trees and cars, and human figures. You also start appreciating well-designed posters. You stop to stare at logos on storefronts. And for the first time in your youth, start appreciating the pleasures of pillion riding on a friend's bike, because it leaves you free to take-in the visual extravaganza around the city.
So, last evening, a dear friend from Pune sent me a file of the logo for a new company he's setting up. And it got me wondering if the way my firm's name is written out on our letterhead, is not old as well. After all, my dad designed the logo 40 years ago — and I absolutely love it — but he never did get around to designing a font to go with it. Is it a thing? Do people make logo-fonts? And, given the ample time available to me — without clients in the current lockdown — I was tempted to give it a go, despite not knowing things like kerning, et al.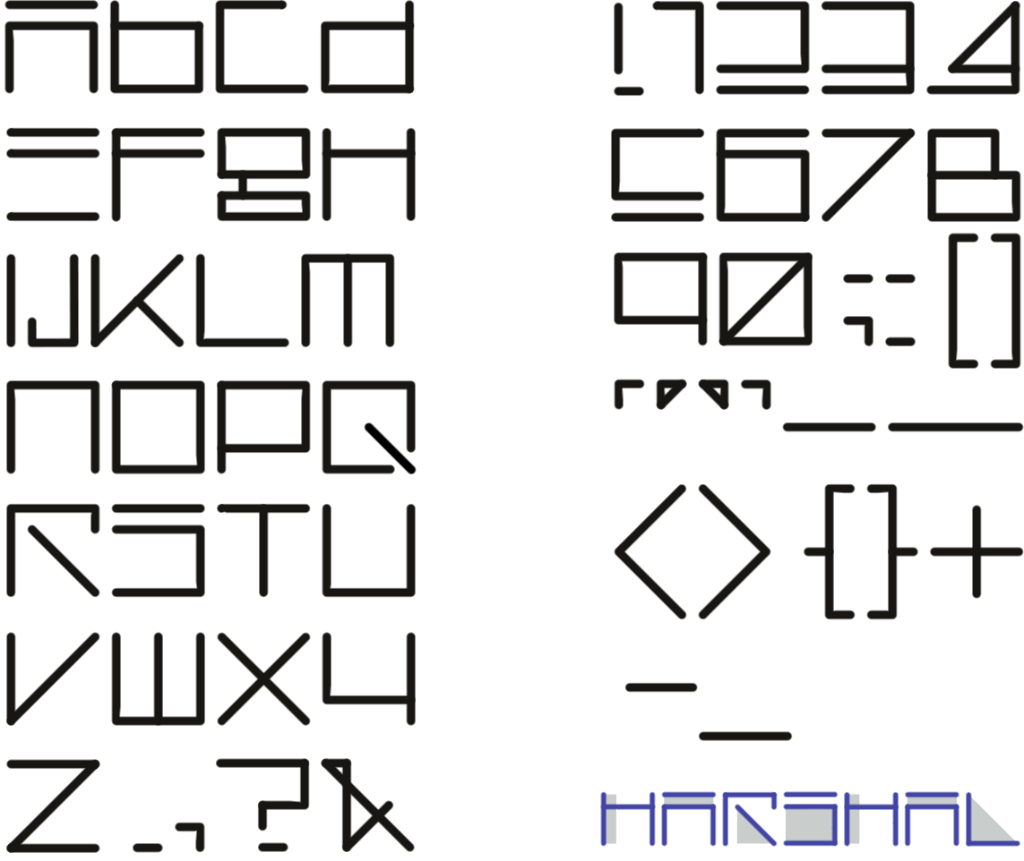 ‌First attempt at the Urban Arts Font
And, the stylised name of Urban Arts:


‌Urban Arts - Stylised with New Font
Our firm's logo, originally designed in 1978, is a square mandala — inspired by the plan-forms of step-wells and hindu temples. It sits on a grid of 16X16.

Urban Arts ➝ Logo
Using a square grid of 4X4 for the alphabet, in upper & lowercase: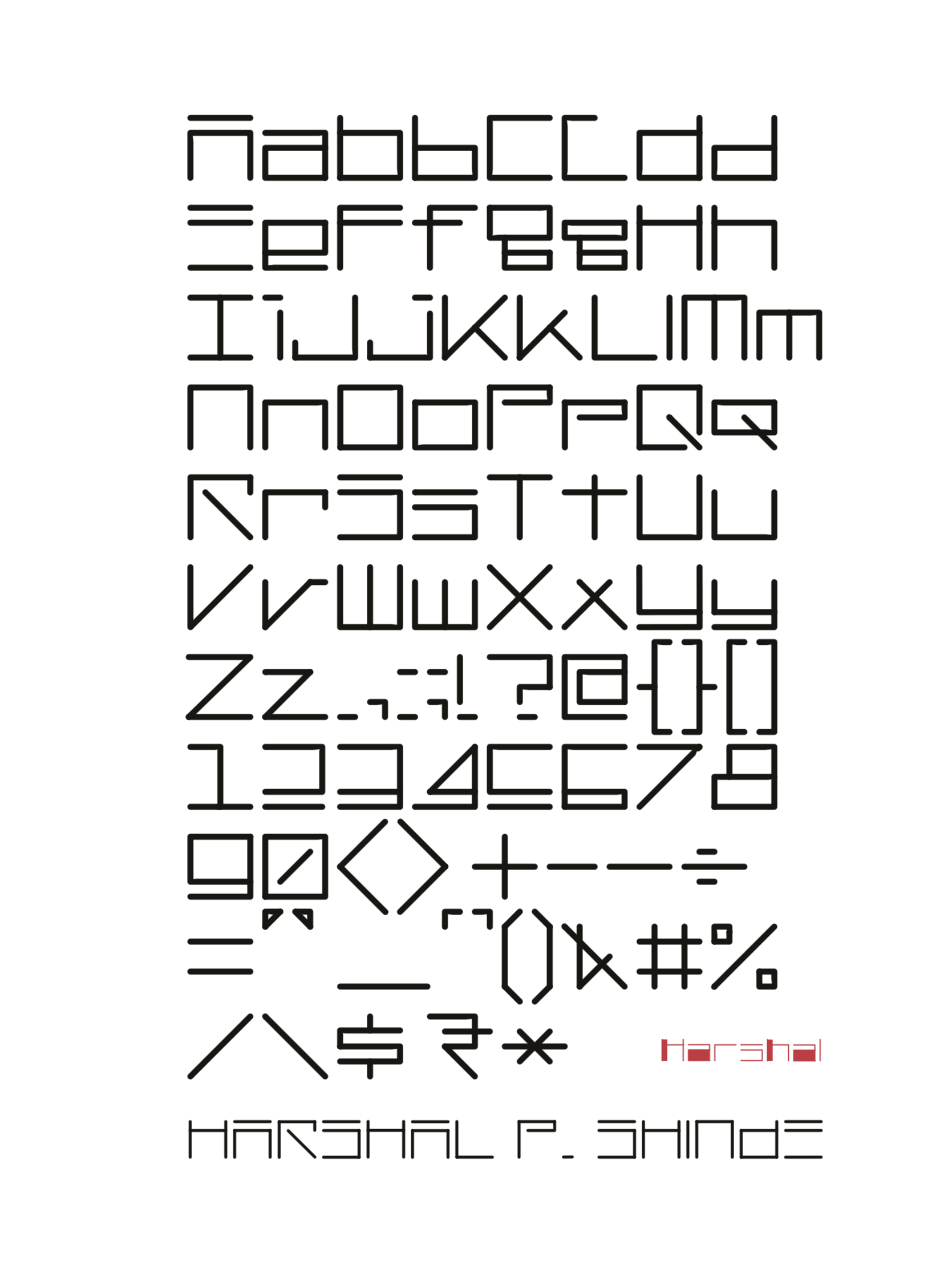 ‌Urban Arts Font - Clean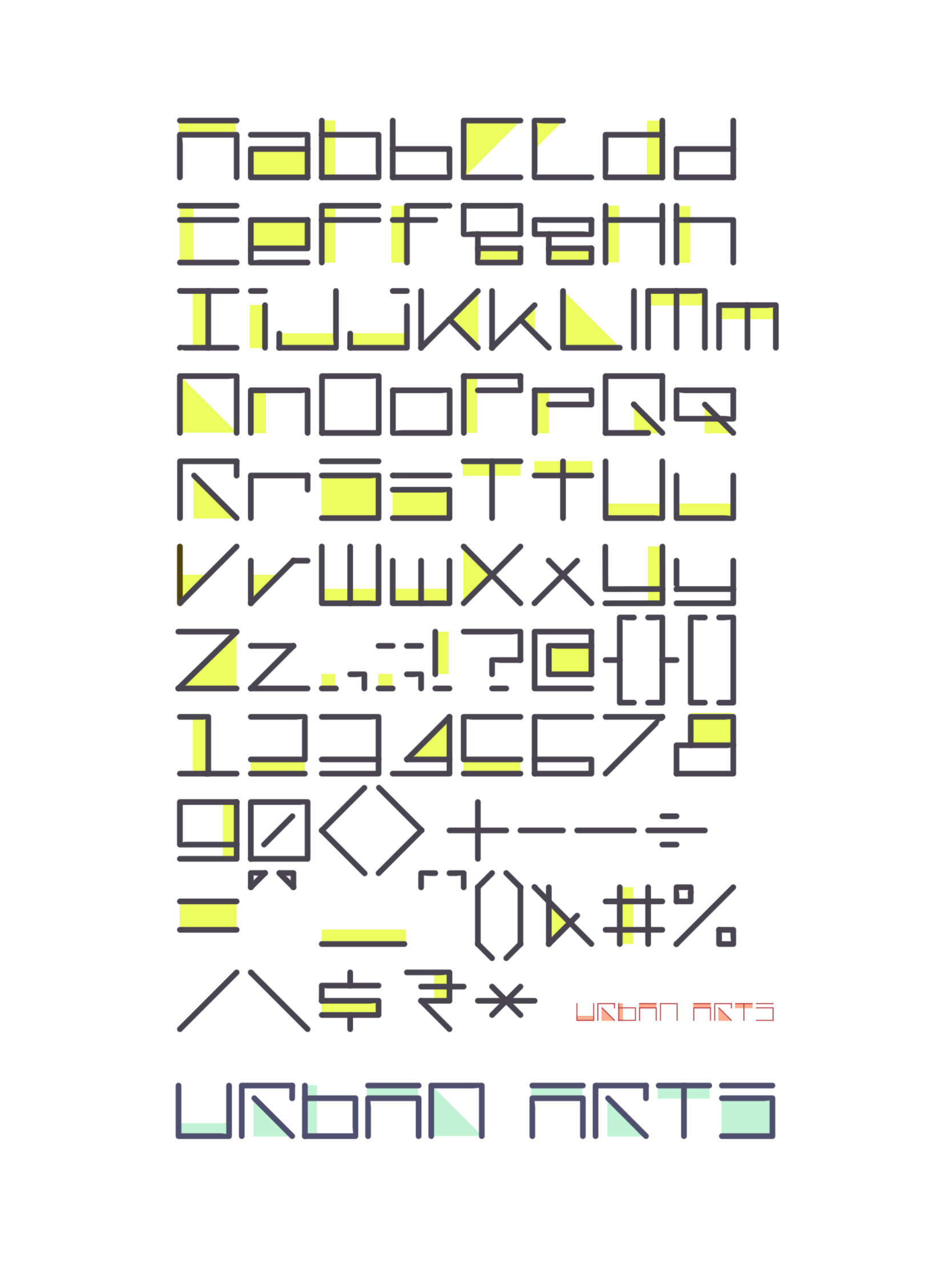 ‌Urban Arts Font - Filled
A few alphabets need to be reworked, or tweaked a bit. But, this is fun ☻